There are a lot of products and a lot of gimmicks out there in men's grooming products. Some are better than others and some just don't cut it. But the GilletteLabs Heated Razor changed the name of the game.
You are probably wondering what is this Heated Razor and what does it do? Put aside your skepticism and hear us out because this razor will change your grooming routine. Now, you're probably already use a shaving brush with hot water to generate a really nice, warm lather...
So Why Would You Need a Heated Razor On Your Face?
Well lets go to the facts and let us explain. Using a heated razor levels up your shaving experience. Not only does it give you the experience of a hot towel with every stroke, but, it also helps to open up the pores, in turn preventing razor burn and other irritations. You're probably thinking to yourself, "Isn't that what shaving with warm water is for?" Yes. But when you are shaving with warm water the water loses is temperature as it sits in the sink while you shave. And if you shave with running water, well that's no good. So say goodbye to those expensive utility bills and invest in a razor that will do the work for you.
How Does it Work?
The razor contains a stainless steel warming bar that heats up in less than a second and distributes evenly to bring a soothing warmth to the skin. With an adjustable heat at a touch of a button, you can easily choose between two levels of heat (109°F/43°C and 122°F/50°C) to achieve an optimal comfort based on your preference. It also features an LED indicator on the handle that will signal you the temperature level - orange for the highest heated temperature setting and yellow for the lowest heated temperature setting.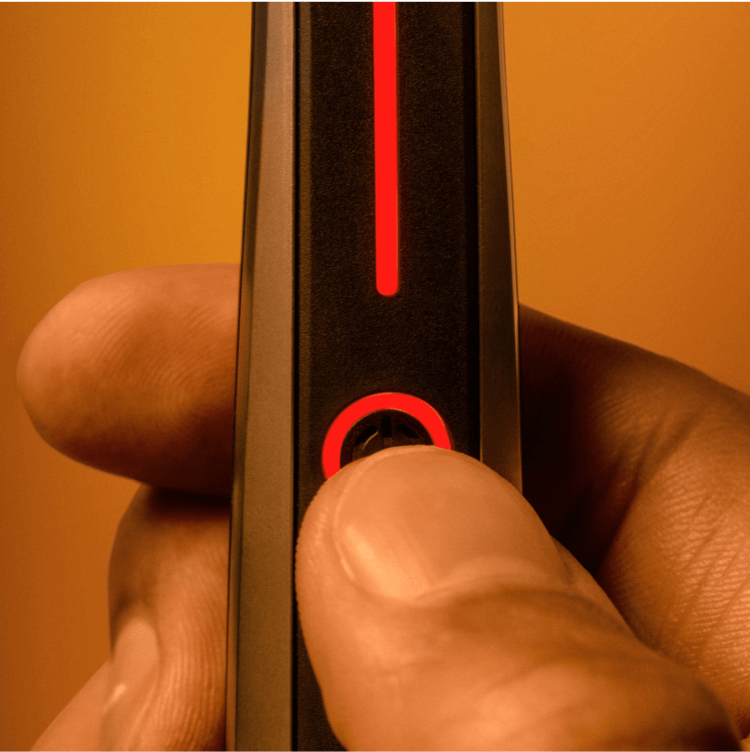 What Makes This Razor Different From Others?
Besides the obvious that it is a heated razor, the Gillette Fusion Heated Razor holds a 5 blade cartridge that allows for incredible comfort. It also combined with Flex Disc Technology, which allows the razor to hug the contours of your facial features to achieve close contact for a close shave. And it ensures contact with the warming bar with every stroke. It features a trimmer blade at the back of the razor for any detailing work that you may desire. The sleek handle is aesthetically designed with premium-grade Aluminum Zinc that adds sophistication to the razors overall look and feel. Did we also mention that it is 100% waterproof - so don't fret you can use this razor in the shower! With it's Lithium Ion battery and wireless magnetic charging station you can recharge this bad boy anytime; a single charge can last up to 6 shaves. If your blade goes blunt, you can purchase the Heated Razor Replacement Cartridges (8-Pack) separately.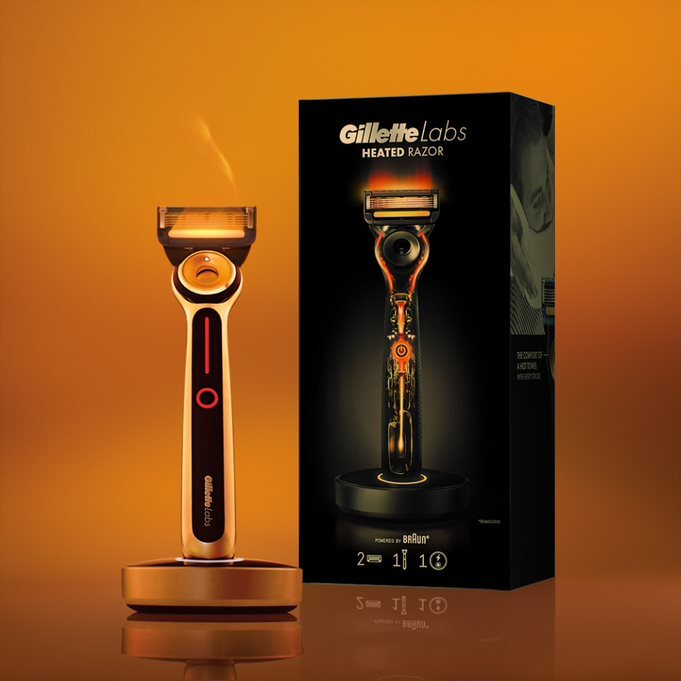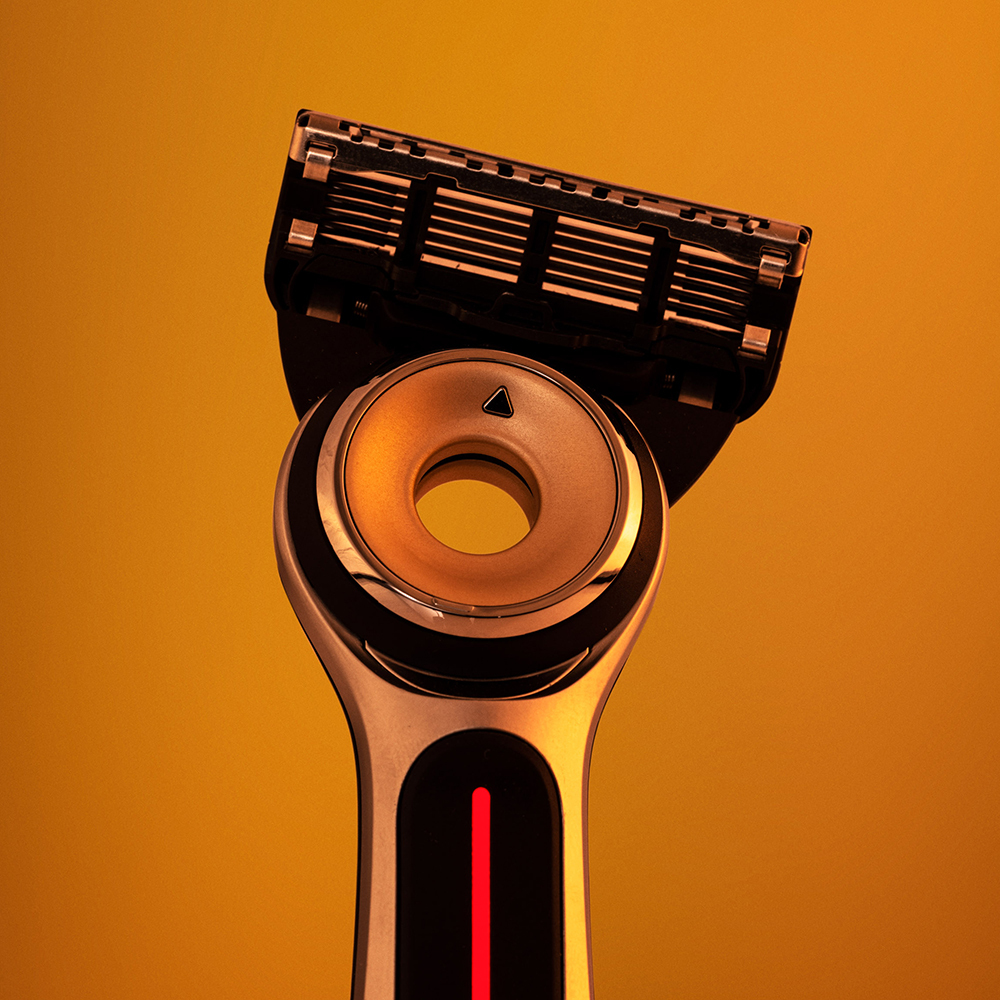 It's is no wonder that this razor has been awarded various Awards that include, The Red Dot Winner 2020 for Innovative Product, The Men's Health 2019 Grooming Award Winner and TIME Best Inventions 2019, to name a few. Combine this razor with your 4 Elements of the Perfect Shave and get the professional results that you would get in your barber's chair but at home! Experience the heat with the innovative Heated Razor by GilletteLabs.